Benefits of opening a Current Account with Monaghan Credit Union
10 June, 2022
Are you thinking of switching banks or is your bank leaving town and you need a new financial provider? 
At Monaghan Credit Union we are here to help our members in any way we can. We now offer our members a Current Account with a Debit Mastercard®. To help with your switching decision, we have 6 benefits on why you should choose Monaghan Credit Union for all your financial needs.
1. Not for Profit 
Monaghan Credit Union is a not-for-profit financial cooperative that has been serving members of our community since 1961. We are owned by you, our members and offer a range of financial services to suit your needs.
2. Member Value
Monaghan Credit Union exists only to serve its members, local people working for local people. When you save with the credit union you contribute to your credit union's loan fund – in effect by saving you are helping other members who borrow from this loan fund. We are here for our members face to face, online and over the phone. If you ever need to speak to a member of our team, you can call into our office, contact us by phone at 047-81810 or by email mcu@monaghancu.ie
3. Customer Service 
Credit unions constantly go above and beyond for their members. In fact, Irish credit unions hold a world record for customer (or member) experience! They have been ranked the number one organisation for customer experience in the CXi Ireland Customer Experience study for eight consecutive years.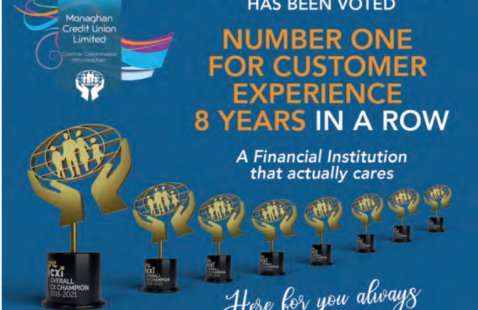 4. Transparent Fees
With a Current Account with Debit Mastercard®, we offer our members low cost transparent fees. Our Current Account is FREE for Students and Over 66's.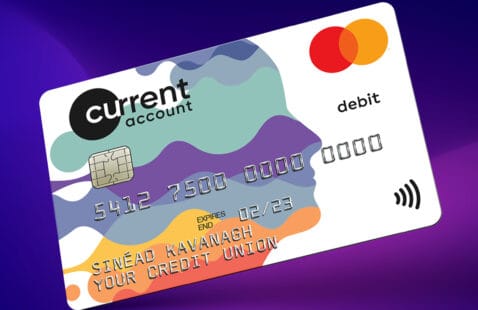 5. Digital offering
Monaghan Credit Union is open 5 days a week to assist with day to day living, we also offer our members 24/7 access to your account with our online banking and mobile app. Our mobile app is available for download on Google Play and Apple Store. You can bank anywhere, anytime.
6. Switching
Our dedicated staff members will help you with the switching process to make moving from your current financial provider a breeze.
7. Current Account and Mastercard® Debit Card
Our new Current Account and Mastercard® Debit Card is a full-service account, bringing you all the features you have come to expect from a current account delivered by your local, trusted credit union.
Making the switch is easy! You can apply for a Current Account online here or call us on 047-81810 and book an appointment with one of our Member Service Officers.
Mastercard is a registered trademark and the circles design is a trademark of Mastercard International Incorporated. This card is issued by Transact Payments Malta Limited pursuant to licence by Mastercard International. Transact Payments Malta Limited is duly authorised and regulated by the Malta Financial Services Authority as a Financial Institution under the Financial Institution Act 1994. Registration number C 91879. Monaghan Credit Union Ltd. is regulated by the Central Bank of Ireland.