Reactivate or Close your Monaghan Credit Union Account.
3 May, 2022
Have you got an account that is inactive in Monaghan Credit Union? 
Did you know that when an account has no member initiated transactions for 3 years it is deemed inactive!
Monaghan Credit Union are running a competition for a weekend away for all members who reactivate inactive accounts from January to June 2022.
To reactivate an account you would need to bring the following into our office :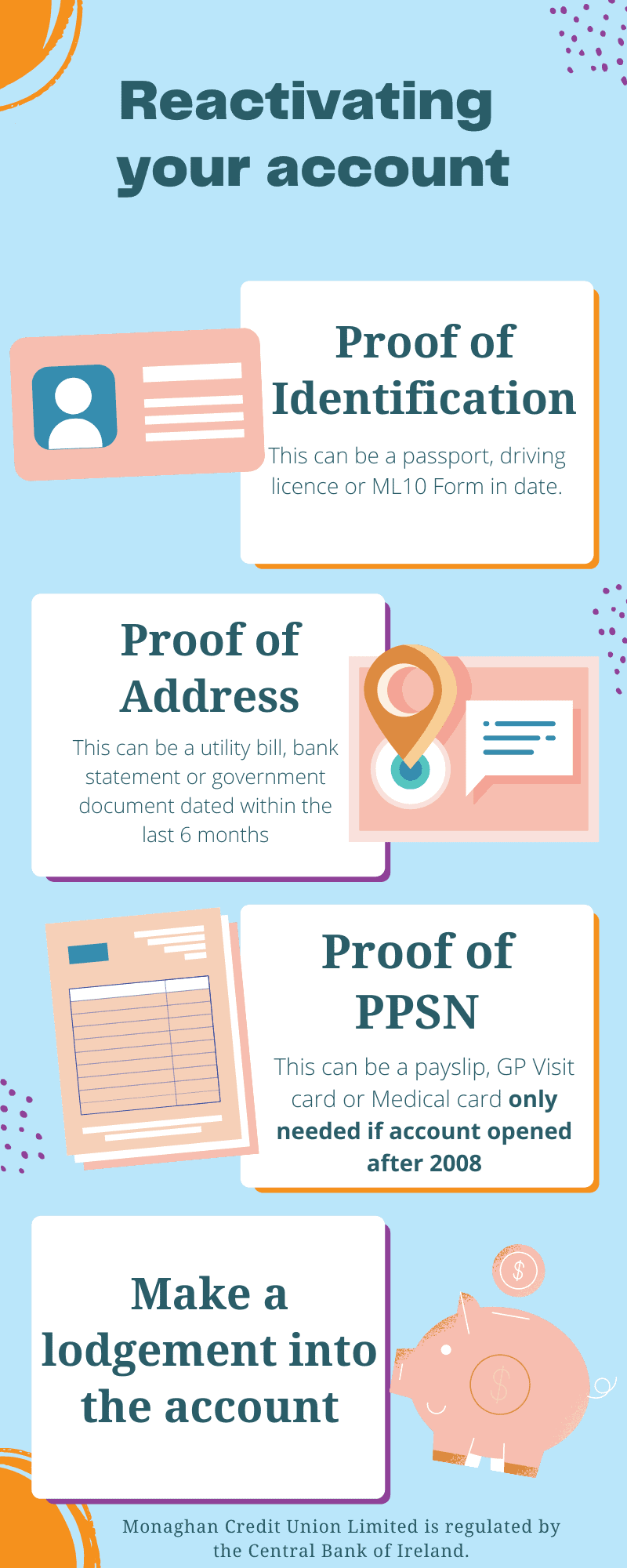 If calling into our office doesn't suit you can reactivate your account from home! To reactivate your account online:
Register for online services
Upload proof of identification (driving license or passport)
Upload proof of address (utility bill, bank statement or government documentation dated within the past 6 months)
Call us on 047-81810 and make a payment to your account. (You will have 1 day from when you upload your documents to make your payment to your account. If you do not complete the process within 1 day your account will not be reactivated.)
Would you like to close your account in Monaghan Credit Union?
If you moved away from the area and no longer use your account, we totally understand! We would appreciate it if you could call into the office and close your old account. You will need to bring an up to date proof of identity and proof of your address. We will be raffling a voucher for a meal for two between members who close their inactive accounts.